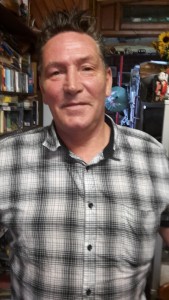 We all die. It's an inevitability, along with taxes as they say.
Graham has died.
Immensely sad for those of us who knew him a little, he was a generous and kindly contributor to the Ganz community and was always ready to offer his unique brand of performance and his quirky view of the world. Most recently giving us his well practised one man show and also sharing his observations and song writing insights during a 2 hour workshop.
Graham was a part of the backdrop to youthful life growing up in NZ in the late '60's and '70's with the sound of Hello Sailor and the epic stories of the antics of various band members out on the grapevine.  We flatted in '73 with someone who hung out with the band and were aware of the epic, raucous stories of their various touring and City Scene exploits, superbly recounted in much detail in  "Gutter Black: A Memoir" by Dave McArtney, 2014.
These were the stories of people only encountered in the distance, who were leading a life much larger. As we grow older and further away from the madness of youth, the memories of those times somehow remain behind and we move into the world of grown ups and quiet and normal.
For artists of this nature, it would seem that this is not an option.
I first met Graham through Rob, a mutual friend, when he needed help with repairs to his property in Grey Lynn. Thus began a friendship that continues. His contribution to the Charlotte Yates " Tuwhare "  project ( Still available for sale on   sounz.org.nz/resources/show/218     )  was to set the Hone Tuwhare poem "Friends " to music. The result is, in my opinion,  the best track on an album of superb music by many excellent NZ artists. It also remains one of my favourite pieces of music and is even more amazing when you realise that Graham played all the instruments, created the melody and the arrangement, and delivered the vocals in his own positive style.
Getting Graham to play at Ganz was always a challenge. He was a very willing participant, but could be a little unpredictable. He delivered a number of shows for us over the past 10 years, mostly a great evening, though striking the correct balance between lubrication and quality of delivery was a delicate and difficult operation.
It still amazes me that, with all his demons and the seemingly constant battle with the responsibilities and conflicts in his personal life, he was the consummate performer. Always on top of his game on stage.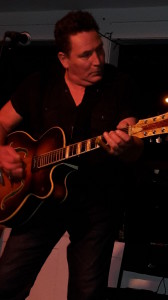 Somehow, we always feel like people are going to be around forever, to be available to continue the conversation, pick up where you left off, even though we know that this is not possible. Graham enjoyed his last sessions with us and had offered to do it again early in the new year, 2016.
If you missed out on the last one, then you missed out. Graham is "Long Gone For Good"
I will miss him but I will still check whether the sign is out at 'Braziers Books and Art' in Dominion Rd.,  so I can stop in for a sit by the fire and a Jam in the middle of a work day.
Rock on !!