Pictures now available in "Photo Gallery"
Wednesday 20 April 8.00pm at Ponsonby Cruising Club.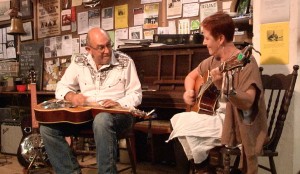 Tony Burt
(Dobro Slide Guitar) &
Karen Jones
(Acoustic Guitar, Celtic Harp & Vocals)
Guest act preceded by Open Mic. (Pre-registration not required. Just write your name on the board as you arrive to claim a spot.)

Entry fee: $10 per person, $5 for GANZ members.
Tony Burt & Karen Jones Bios (Click here)